G

oing by India's liberal culture in ancient times, women's empowerment should never have
been needed here. India respected her women, and they did not have to face discrimination
about education. If anything, they received additional training in the creative arts. South India
and Northeast India had strong matriarchal societies. But this culture gradually eroded, and
female children started to be prevented from acquiring education alongside the family's male
children. Several 'reasons' were bandied, primarily because the girl child should be tasked
with developing knowledge and expertise in domestic chores, which was her destiny, rather
than science, math, and languages. Being denied access to this very first step towards
independence left them forever at a disadvantage.
Soon the majority of the women found themselves in a situation where they were utterly
dependent on male members of the family at every stage of their lives. The Gender Inequality
Index (GII) was developed by the United Nations Development Program to understand the
difference in the status disparity between the male and female populations in a country. India
is ranked 125 out of 151 countries, highlighting its poor treatment of women concerning
access to education, financial independence, and mental, physical, and emotional wellness.
The Chetna Heroes empower women to take control of their lives and are working on different
causes in different parts of India, all leading towards the same goal —
an aware, free-thinking and a self-dependent woman.
Mary Adline in Bihar is involved in initiatives related to literacy, cleanliness, eradication of hunger, prevention of sexual harassment, alternative livelihoods, and prevention of dowry and child marriage. Yogita Bhayana in Delhi works to provide medical, financial, and psychological support to rape victims, so that they can leave the trauma behind and move on with their lives.
Piyusha Abbhi works with rural women in a small village in Paonta Sahib to convert plastic waste sourced from factories in her area into lifestyle products. Simranpreet Kaur in Delhi provides training in embroidery and stitching to women from lower-income groups and helps them market their products as a social entrepreneurship initiative.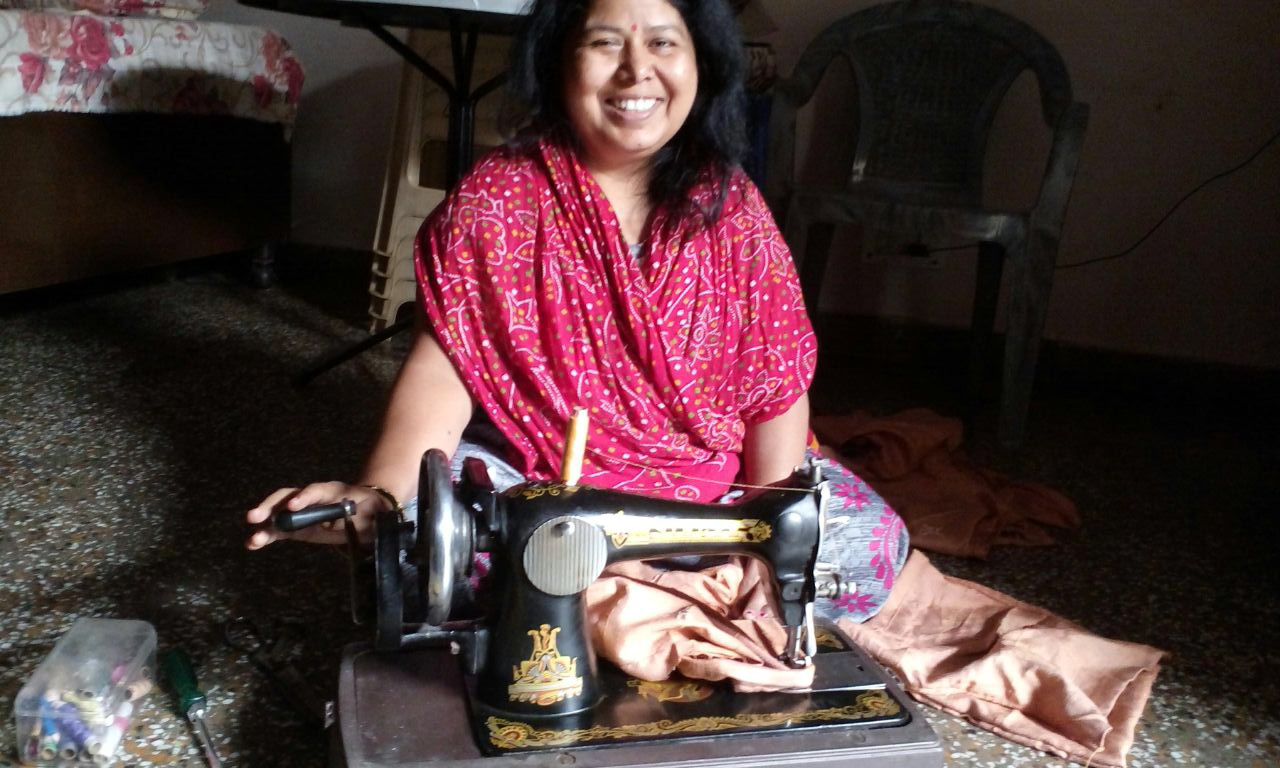 Pooja Iyengar in Madhya Pradesh is presenting sustainable livelihood options to rural women. Pooja ensures that the tribal community of Alirajpur, Jobat, and Jhabua are able to use their cultural inheritance of block printing to provide for their families. She also helps survivors of the Bhopal gas tragedy stand on their own feet using their traditional craft-skill of Zari Zardosi. Anurekha Jain and Ananya Chaoccharia are working to break through the taboo surrounding menstruation and provide women with sustainable alternatives to the commercial disposable sanitary pad.
When a woman is empowered, a family is saved, which was never more true than during the COVID-19 lockdown. When all industries and transport were shut down, most people in the unorganized sector lost their income source. The initiatives undertaken by the Chetna Heroes at this point were instrumental in ensuring that these women's families did not have to sleep empty stomach
Meet Chetna Heroes Empowering Women