Mission Chetna is a movement of Spreading Goodness by recognizing, appreciating and supporting those real life heroes of society, who have made "Goodness" a way of life with a resolve to make this world a better place. 
Mission Chetna mentors & supports these angels emotionally, organizationally, and financially in creating their own independent NGOs. 
So far Mission Chetna has incubated and supported 70 such NGOs in the last 5 years and touched the lives of ONE crore people across 11 states.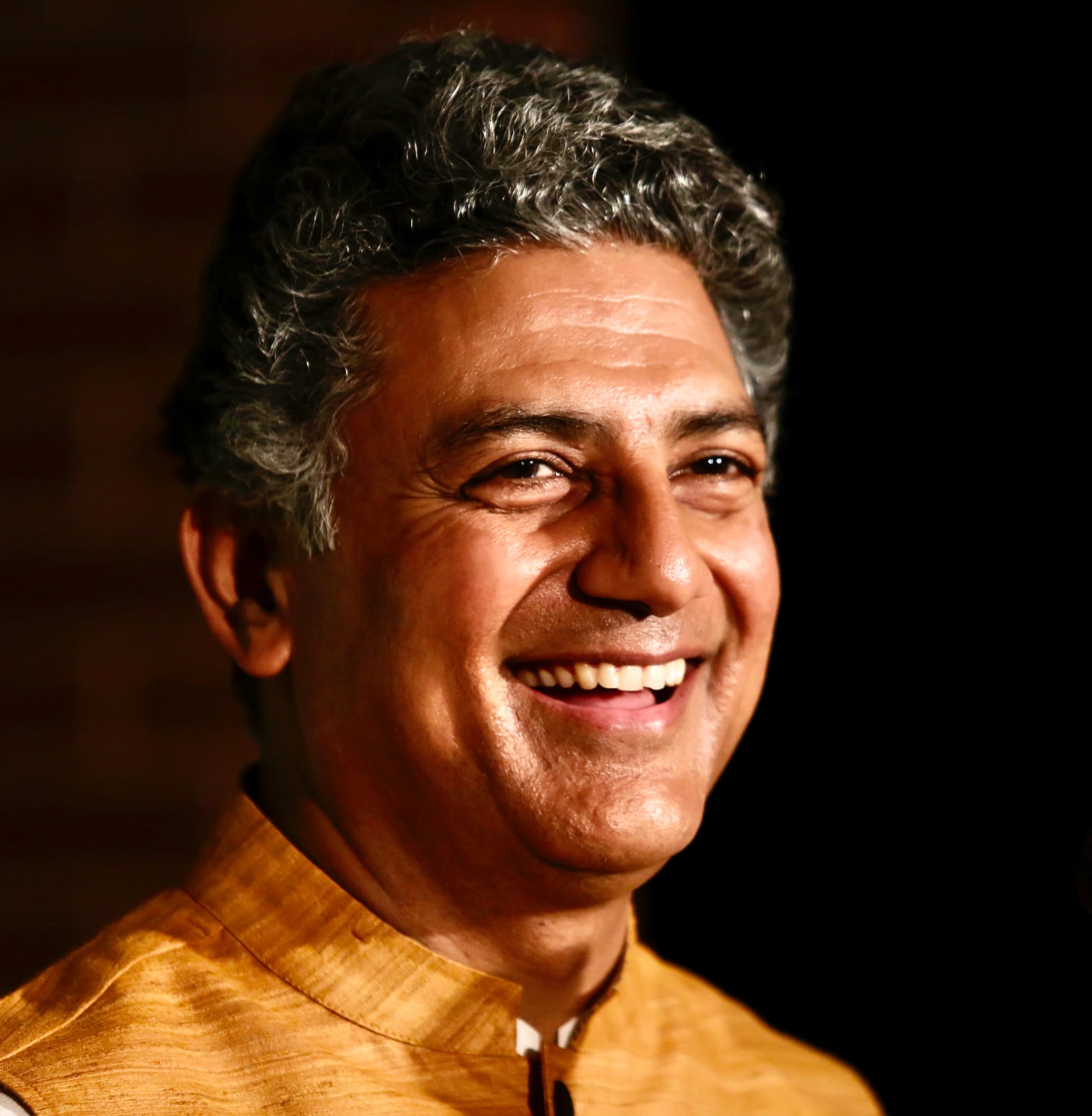 ग़र चाहो तो तुम भी कुछ कर जाओ,
या फिर औरों की तरह यूँ ही गुजर जाओ,
उठाओ हाथ तुम भी मदद में औरों की,
या फिर यूँ ही जिओ और यूँ ही मर जाओ!!
- रवि शर्मा
An initiative of Prama Jyoti Foundation
Mission Chetna
Mission Chetna is the flagship program introduced by Prama Jyoti Foundation– an organization that has pledged to create a world of goodness through a three way process of Identify-Appreciate-Inspire.
Chetna is a concept, a movement, and a project that honors, recognizes, and supports those who have made "Goodness" a way of life, and continue to do good things daily.
For more information about Prama Jyoti Foundation, please visit www.pramajyoti.org.
children supported for education
we are working in 11 states
Our Reach
Chetna heroes spreading goodness
Our Initiatives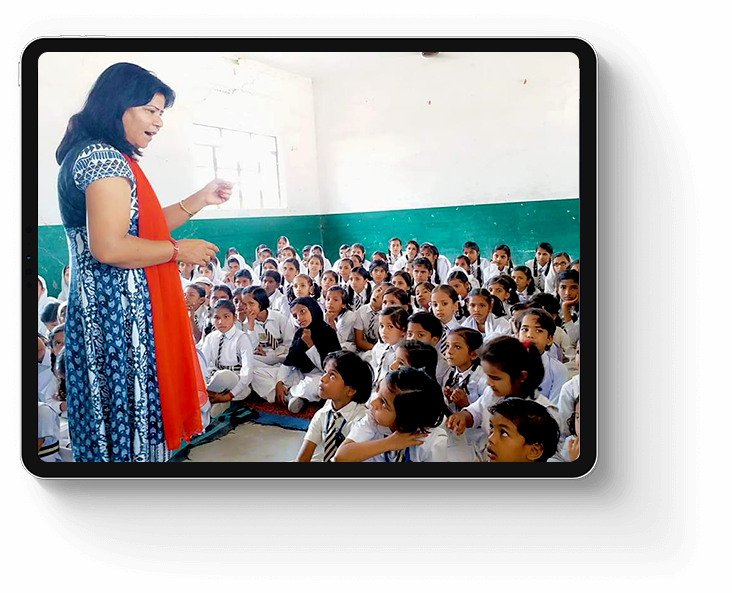 Chetna Heros are attempting to bridge class divides through informal schools, where underprivileged children are helped to stay on par with their more privileged classmates at school.
Chetna Heroes are showing path of self worth and economic empowerment to women through various educational and skill training projects.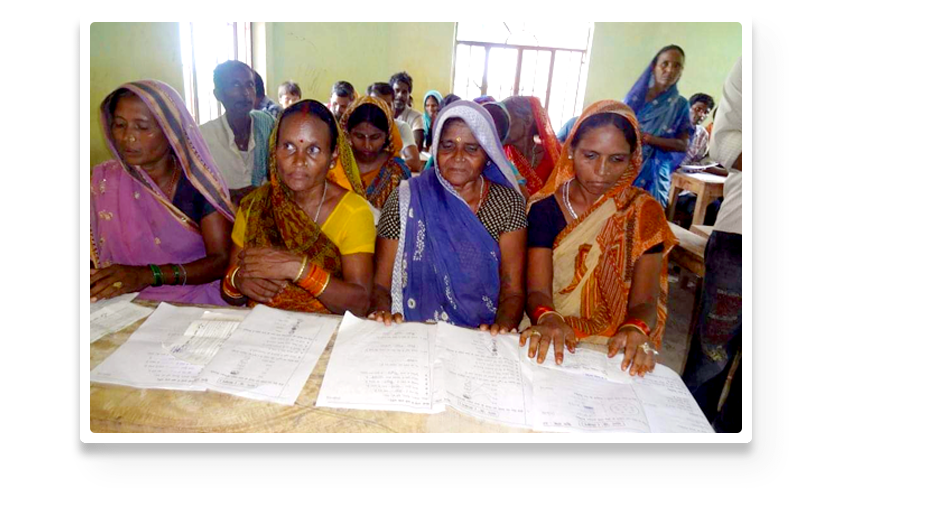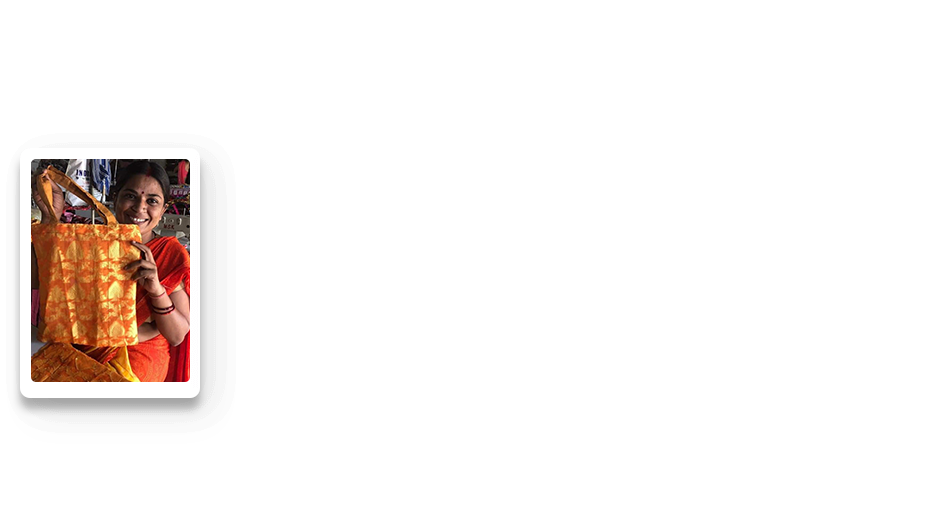 towards a sustainable future
Environment Care
Chetna Heroes are actively engaging with the local communities to promote a sustainable lifestyle and increase awareness of the environment.
Sharing Food, Saving Lives
Hunger Eradication
Hunger and malnutrition is the harsh reality of our country even today. Many Chetna heroes distribute healthy food to hundreds of families every day.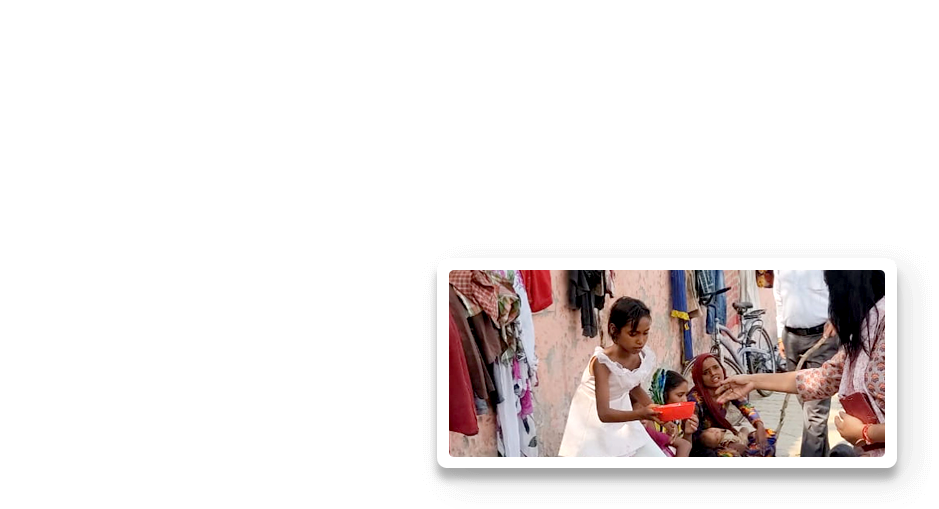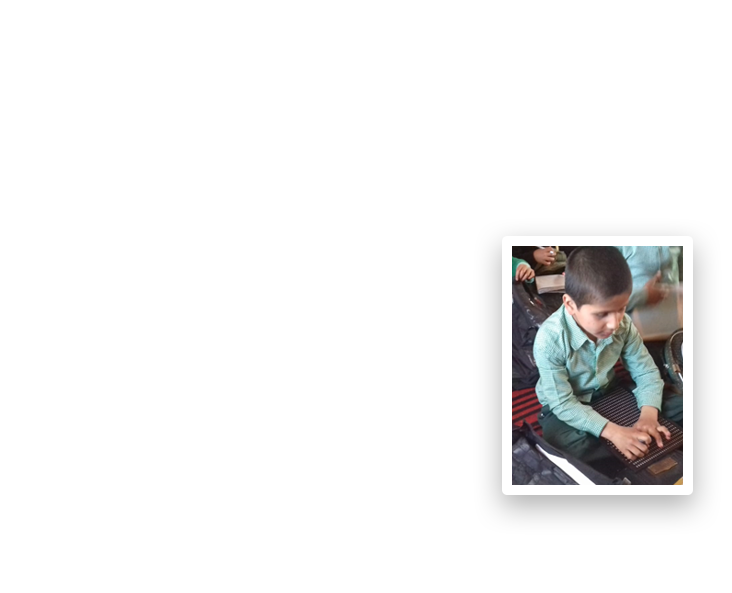 Seeing Ability Beyond Disability
Specially-Abled
Our Chetna Heroes have a very close and personal connection with disabilities of various nature and address various aspects of interactions with the mainstream population.
Becoming Voice for the Voiceless
Animal & Bird Care
Many Chetna heroes are dedicated for voiceless animals and their rights. They are regular feeders, rescuers & care givers of different distressed animals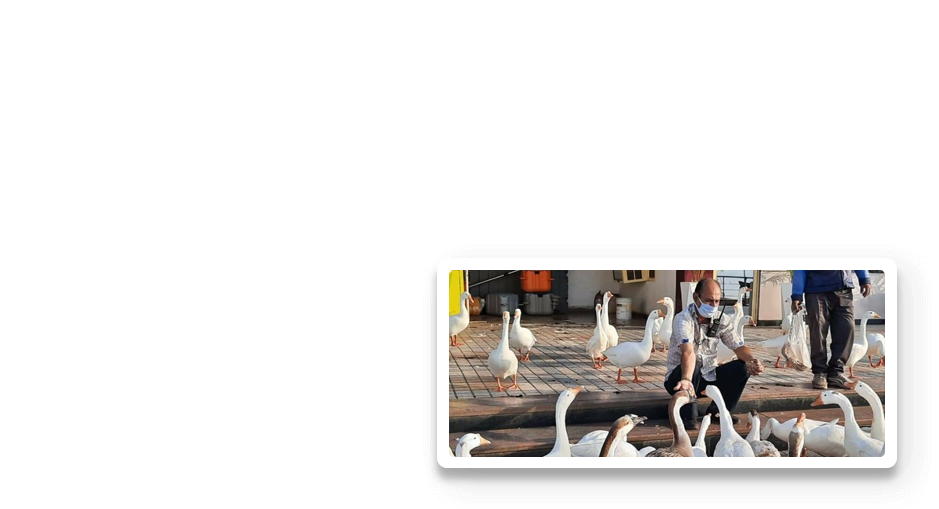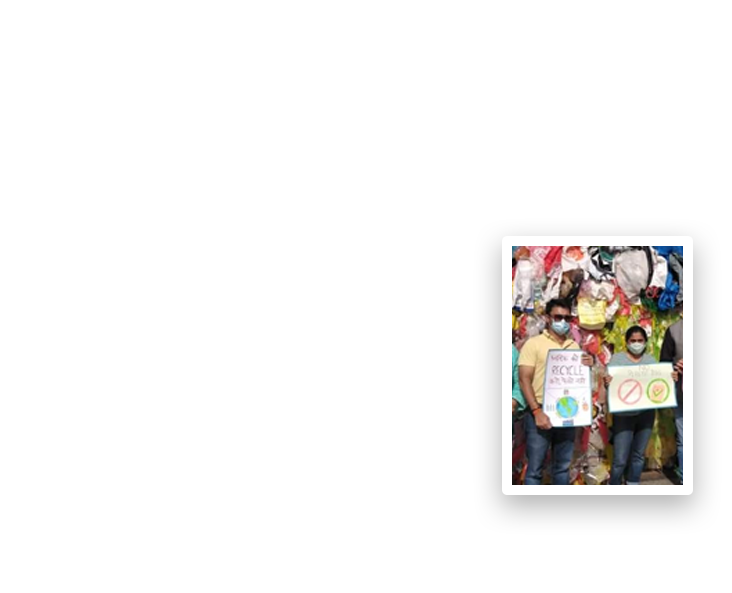 Together for a Better Future
Social Responsibility
These Chetna Heroes will do whatever it takes to provide some relief, comfort, and security to a set of people.
We promise we won't spam you 🙂
We continually experiment. We fail quickly and productively. We use data and feedback to guide ourselves.
"Goodness of heart flows from purity of mind. Why only a few have this divine touch is a mystery, "MISSION CHETNA" has unraveled this through this unique initiative with inspiring stories of unknown heroes, whose goodness has brought light and cheer to many individuals and homes. Their self-sacrifice and sincerity will influence many people to spread goodness in similar fashion which can then spread as wildfire."
"Ravi Sharma's mission of recognizing folk who pursue deeds of kindness remind us of how a turbulent world can be pacified with simple acts of goodness that can have great societal impact."
"There is this population of quiet and unassuming noble souls, who, by their mere act of compassion and kindness, uplift the lives of fellow human beings spontaneously. Recognizing these heroes as an inspiration for others in "Spreading Goodness", Ravi Sharma's Chetna Heroes is a motivator for others to imbibe and give back to society constructively."
"Without goodness there is no happiness. Mission of "Spreading Goodness" is a very noble initiative of Chetna and it will go a long way in motivating people to adopt goodness and making their lives meaningful and happier. All my appreciation and good wishes to all Chetna Heroes and Ravi Sharma ji for their commitment to make a better India."
"'Mission Chetna' enunciated by Ravi Sharma is a noble step for human service. This will help in spreading goodness and is a great service to the society. We should offer ourselves to serve our brothers and sisters. I highly appreciate the activities of Chetna. "
"Chetna is our initiative to show the good work of people in building communities."
"I read about consciousness and very happy that it is a good initiative run by Prama Jyoti Foundation which is leading those who help others. I am also standing with this organization now. Hu for every support | Good luck to all Chetna team ."
Can stories inspire people to be kind and do good to others. The answer is… YES. We are sure these stories of Chetna Heroes will inspire you as you listen to their thoughts of kindness and watch their acts of compassion, rising beyond their personal gains and strife.
Chetna Hero- Hav. R. K. Sharma (Retd.) runs a voluntary school in Noida where children from slum areas come for their primary education and fitness classes.But the flame of education isn't the only thing he shares with these underprivileged children. Recently he distributed warm clothing items to the students that will help them with the dropping temperatures... so that nothing comes in between their education. 😊👍🏽This school still runs from the pavement but nourishes dreams that hit the roof! You can reach out to us if you want to help the school or sponsor a child's education. • Mission Chetna is a movement of Spreading Goodness by recognizing, appreciating, and supporting those real-life heroes of society, who have made a resolve to make this world a better place.𝗝𝗼𝗶𝗻 𝘁𝗵𝗲 𝗠𝗶𝘀𝘀𝗶𝗼𝗻 𝗖𝗵𝗲𝘁𝗻𝗮 𝗳𝗮𝗺𝗶𝗹𝘆 of more than 5000 Pan India Volunteers! ➡️ Become a Volunteer: thechetna.org/join-as-volunteers/ ➡️ Donate online: thechetna.org/donations/𝗙𝗼𝗿 𝗺𝗼𝗿𝗲 𝗶𝗻𝗳𝗼𝗿𝗺𝗮𝘁𝗶𝗼𝗻 📞 +91 737 400 400 1 📧 missionchetna@gmail.com 🌐 www.thechetna.org𝗙𝗶𝗻𝗱 𝗨𝘀 𝗢𝗻 ➡️ Twitter: twitter.com/the_chetna ➡️ Facebook: facebook.com/The.Chetna ➡️ Instagram: instagram.com/the.chetna/ • #chetna #missionchetna #chetnaheroes #spreadinggoodness #delhincr #delhi #yedillihaimereyaar #NGOIndia #DiscoverNow #ExploreMore #nonprofitlife #nonprofitorganization #nonprofit #nonprofitsofinstagram #delhigram #delhidiaries #delhiblogger #delhinews #delhiupdates #gurugram #gurgaon #noida #noidagram
Today on 𝗜𝗻𝘁𝗲𝗿𝗻𝗮𝘁𝗶𝗼𝗻𝗮𝗹 𝗗𝗮𝘆 𝗳𝗼𝗿 𝘁𝗵𝗲 𝗘𝗹𝗶𝗺𝗶𝗻𝗮𝘁𝗶𝗼𝗻 𝗼𝗳 𝗩𝗶𝗼𝗹𝗲𝗻𝗰𝗲 𝗔𝗴𝗮𝗶𝗻𝘀𝘁 𝗪𝗼𝗺𝗲𝗻 we want to share the inspiring story of Chetna Hero Yogita Bhayana, who took the formidable strength that resides in her heart and combined it with her Chetna's unbreakable will to help women!As a teenager, @yogitabhayana spent her spare time teaching underprivileged children and raising funds for the elderly who had been abandoned in nursing homes. She always had the desire to work in the field of education. But it all changed in 2002."𝗜 𝘁𝗼𝗼𝗸 𝗮𝗻 𝗮𝗰𝗰𝗶𝗱𝗲𝗻𝘁 𝘃𝗶𝗰𝘁𝗶𝗺 𝘁𝗼 𝘁𝗵𝗲 𝗵𝗼𝘀𝗽𝗶𝘁𝗮𝗹 𝗮𝗻𝗱 𝗰𝗮𝗺𝗲 𝗳𝗮𝗰𝗲-𝘁𝗼-𝗳𝗮𝗰𝗲 𝘄𝗶𝘁𝗵 𝘁𝗵𝗲 𝗮𝗽𝗮𝘁𝗵𝘆 𝘁𝗵𝗮𝘁 𝗶𝘀 𝗺𝗲𝘁𝗲𝗱 𝗼𝘂𝘁 𝘁𝗼 𝗺𝗼𝘀𝘁 𝗽𝗮𝘁𝗶𝗲𝗻𝘁𝘀 𝗮𝘁 𝘀𝘁𝗮𝘁𝗲-𝗿𝘂𝗻 𝗵𝗼𝘀𝗽𝗶𝘁𝗮𝗹𝘀; 𝘁𝗵𝗲 𝗰𝗿𝘂𝗰𝗶𝗮𝗹 𝗺𝗼𝗺𝗲𝗻𝘁𝘀 𝗹𝗼𝘀𝘁 𝗶𝗻 𝗻𝗼𝗻𝘀𝗲𝗻𝘀𝗶𝗰𝗮𝗹 𝗳𝗼𝗿𝗺𝗮𝗹𝗶𝘁𝗶𝗲𝘀 𝗮𝗻𝗱 𝗮𝗻 𝘂𝗻𝗰𝗼𝗼𝗽𝗲𝗿𝗮𝘁𝗶𝘃𝗲 𝗮𝘁𝘁𝗶𝘁𝘂𝗱𝗲 𝗰𝗼𝘀𝘁 𝗺𝗲 𝘁𝗵𝗲 𝗹𝗶𝗳𝗲 𝗼𝗳 𝗮 𝗽𝗲𝗿𝘀𝗼𝗻."The day also led her into a room at AIIMS where she saw a 4-year-old rape victim all on her own. Yogita stayed with that innocent girl till her mother came along after finishing her day job. Over the next few months, Yogita realized that even though there are legal procedures that are supposedly in place to help rape victims, they are still treated as culprits or instigators!This is the reason why Yogita chose to become an #antirape activist. 𝗧𝗼𝗴𝗲𝘁𝗵𝗲𝗿 𝘄𝗶𝘁𝗵 𝗕𝗶𝗻𝗮 𝗥𝗮𝗺𝗮𝗻𝗶, 𝘀𝗵𝗲 𝘀𝘁𝗮𝗿𝘁𝗲𝗱 𝗣𝗔𝗥𝗜 (𝗣𝗲𝗼𝗽𝗹𝗲 𝗔𝗴𝗮𝗶𝗻𝘀𝘁 𝗥𝗮𝗽𝗲𝘀 𝗶𝗻 𝗜𝗻𝗱𝗶𝗮) which is focused on rehabilitating rape victims, getting justice for the victims of this heinous crime, and spreading awareness about the existing rape culture.Yogita is a true believer in the concept of individual social responsibility. She, like everyone else, had a choice. She chose to be a pillar of strength for these women, whose fundamental rights and lives had been taken away from them. She dared to follow her heart. 𝗛𝗼𝘄 𝗮𝗯𝗼𝘂𝘁 𝘆𝗼𝘂?𝗙𝗼𝗿 𝗺𝗼𝗿𝗲 𝗶𝗻𝗳𝗼𝗿𝗺𝗮𝘁𝗶𝗼𝗻: thechetna.org#InspiringStories of #ChetnaHeroes #spreadinggoodness #yogitabhayana
Remember Mission Chetna-adopted Primary School Chakia? Well, why wouldn't you, for the school never ceases to make us feel proud of the students! 🤗Chandauli district of Uttar Pradesh is one of the places where Team Chetna has led their Jyoti of education to usher in a new dawn for the children. The Government-run and Chetna-adopted Primary School Chakia caters to the literary needs of around 1100 students hailing from the Naxal hotbeds of UP, Bihar, and Jharkhand.𝗜𝗳 𝘆𝗼𝘂 𝘄𝗮𝗻𝘁 𝘁𝗼 𝗵𝗲𝗹𝗽 𝘁𝗵𝗲 𝘀𝗰𝗵𝗼𝗼𝗹 𝗼𝗿 𝘀𝗽𝗼𝗻𝘀𝗼𝗿 𝗮 𝗰𝗵𝗶𝗹𝗱'𝘀 𝗲𝗱𝘂𝗰𝗮𝘁𝗶𝗼𝗻, 𝘆𝗼𝘂 𝗰𝗮𝗻 𝗿𝗲𝗮𝗰𝗵 𝗼𝘂𝘁 𝘁𝗼 𝘂𝘀. 📞 +91 737 400 400 1 📧 missionchetna@gmail.com 🌐 www.thechetna.org • #chetna #chetnaheroes #missionchetna #diwali #spreadinggoodness #india #satyagraha #unlockhappiness #inspiringgoodness #primaryeducation #primaryschooling #uttarpradesh #chandauli #adoptaschool #proud
The Answers to All Your Questions
FAQs
What is Goodness?
Goodness is a state, where everyone and everything is happy and at its best. In Goodness there is a flow of resources from haves to the Have-nots, so there is lesser gap between them.
What is Spreading Goodness ?
Spreading Goodness is to identify, promote and support the acts of goodness. Thereby inspiring many others to do so.
How can you spread goodness?
Which Donation Payment method we use?
We are happy to inform that we use almost all major payment Method of india. We Accept Payment through UPI, Net banking, Credit or debit card, Paytm, etc with Payment Security by PayU and Razorpay.